How To Grab Your Ideal Customer's Attention
*If you haven't read the previous post about identifying your ideal customer and why it's important, you may want to in order to understand this one best.
This post will help you determine the next steps you can take to get in front of your ideal customer and catch their attention.
Once you have an avatar in mind as to who is your best possible customer, you start advertising to them convincingly.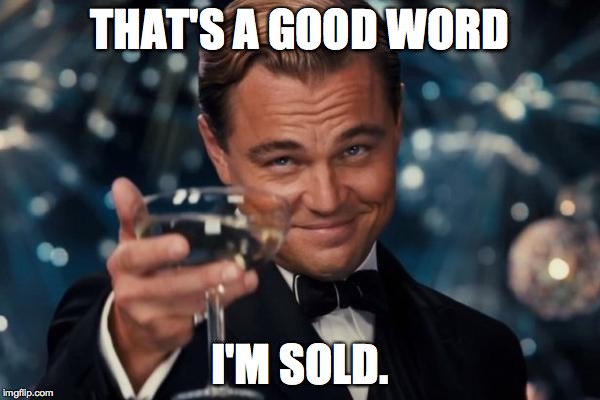 The Marketing Funnel
An effective marketer leads their customers down a funnel. At the top of the marketing funnel, the customer finds out your company exists. Many people stop there because they don't need your services right now. The bottom of the funnel is where the lead has reached out to you.
The Sales Funnel
The purpose of your company and sales team is to guide the lead further into the funnel all the way to the bottom. 
The marketer's job is to help the lead make one next step.
The goal isn't to get every possible customer to call you right away. It's simply to make one more step.
Before you start creating your ads, get to know the basics of what goes in a good ad. 
What Goes In A Good Ad
The first and most important part of grabbing your ideal customer's attention is showcasing your work photos. Ideally, they are professional photos right after a finished project. You have great work, so make sure to capture it.
2. Using these photos, you're going to put them on display in high-traffic areas online, such as Google, Facebook and Instagram.
Pairing a high contrast picture with clear and concise copy in the "voice" of your ideal customer is the fastest way for someone who needs your services to become a lead.
To learn how to get your ideal customer's attention on Facebook and Google, click the download PDF button below.
Besides The Copy & Picture, What Else Goes In An Ad?
After you've piqued curiosity with photos and copy, you're going to send a top-of-funnel person to a website or landing page. Here, they figure out if you do the services they need, read some testimonials, and decide if you're generally trustworthy.
They're asking, "Do I see myself (and project) in these photos? Do I like these people?" 
What's The Difference Between A Landing Page & A Website?
Landing pages are single-page websites with one purpose: to get someone to do ONE thing. A website is for discovery and offers many things to do. At our agency, we employ landing pages for their efficacy and simplicity for cost-per-click (CPC) advertising.
The call-to-action should be one of the first things visible so the customer knows immediately why you've sent them to this page.
Watch This 4 Minute Video About Why Landing Pages Work:
After the customer converts on the landing page, they are ready for you to call them. Your online marketing has done the hard work of selecting the right customer. Now, you use your sales process and phone skills to continue the conversation. 
We have a popular phone script businesses use to use help while they're talking to leads. Click here to get it.
Lest you think we've left out websites from the marketing mix, have no fear.
Websites are the place you want to send your top-of-funnel inquirers to spend lots of time interacting with your content. Again, they are constantly, subconsciously, asking if you are trustworthy and likable. Use photos, blogs, and service descriptions to your advantage.
A blog is a way to show your potential clients you're on top of trends, invested in their outdoor space as much as them, and have their best in mind. This is also a space to give away free information. The more relevant information you can give away for free, the more customers will like you.
After posting articles about what your ideal customer wants to know about, you can send out an email letting them know it's available. These emails are another appropriate time to reinforce your likability and services.
In conclusion:
The job of the marketer is to lead the customer down the sales funnel one step at a time.

Great photos are a must for your ads and website.

Landing pages are for single-purpose calls-to-action.

Give away relevant information on your website to create likability and trust.
The next post will introduce measuring your results. How do you know if your marketing dollars are working? What tools can you employ to make sure your online ads are working?
Are You Ready To Get Your Customer's Attention? Fill Out The Form.